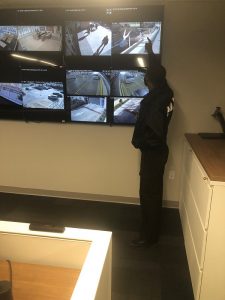 Night Hawk Security and Consulting are dedicated to delivering cost-effective, quality service and solutions to our clients. Clients have relied on our security experts to perform a wide variety of security risk assessments. We provide services and solutions that are designed to address the different risk areas of a business and its operation, such as:
An assessment of threat and vulnerability applicable to your corporate headquarters or other physical locations (manufacturing facilities, school campuses, distribution centers, municipality facilities, offices, satellite locations).
Documentation of an initial Vulnerability/Risk assessment.
Compliance audits for industry or government-mandated security requirements.
A demographic analysis of the criminal activity in an immediate locale
Evaluation of the use of electronic security systems and security personnel.
A review of your physical security-related policy and procedural documents.
A review of employee safety and security processes at all client locations.
Review the use of psychological, environmental and manufactured barriers, such as, security lighting, shrubbery, fencing, etc.